Olympic Supersonic began its operations on March 27, 2012 in order to conduct supersonic flights with Concorde aircraft. Due to the special nature of this aircraft and supersonic flights in general, it was not possible to include them in any of the existing subsidiaries of the Group and therefore a new company was inaugurated. It is the fourth subsidiary of OAV to simulate the financial model of a real airline and flies all over the world. 
In order to join Olympic Supersonic you have to:
own SSTSim Concorde (if you use FS9) or FSLabs Concorde (if you use FSX or P3D).
have the rank of Commercial Captain (if you are a member of OAV) or equivalent experience to justify the rank of Commercial Captain from another VA or organization (if you are not a member and want to join us now).
complete successfully a multiple choice test.
complete a checkride to assess your basic flying skills by executing a small flight under IFR rules and ATC.
For anything regarding Olympic Supersonic, contact the division's manager at supersonic@oav.gr
For more info please contact the Pilots' Manager.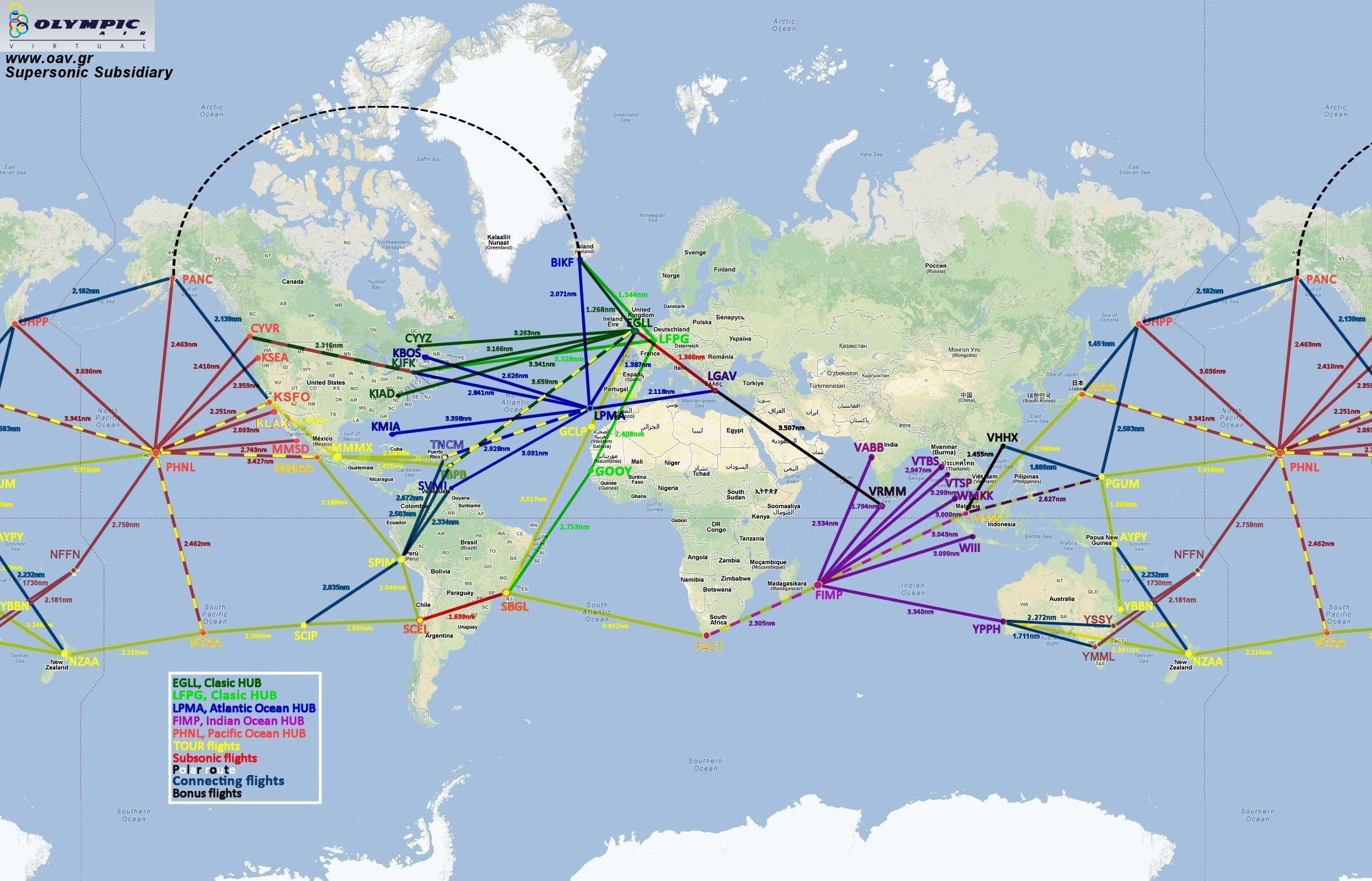 Supersonic Fleet

| | | | |
| --- | --- | --- | --- |
| ICAO | Type | WTC | APC |
| CONC | L4J | H | E |
| | | | |
| --- | --- | --- | --- |
| Cargo: | 4347 Kg | Range: | 3900 nm |
| Fuel: | 95680 Kg | DOW: | 78700 Kg |
| MTOW: | 185070 Kg | MLW: | 111130 Kg |
Aérospatiale-BAC
Concorde
Fleet Size: 16 | Seats: 100